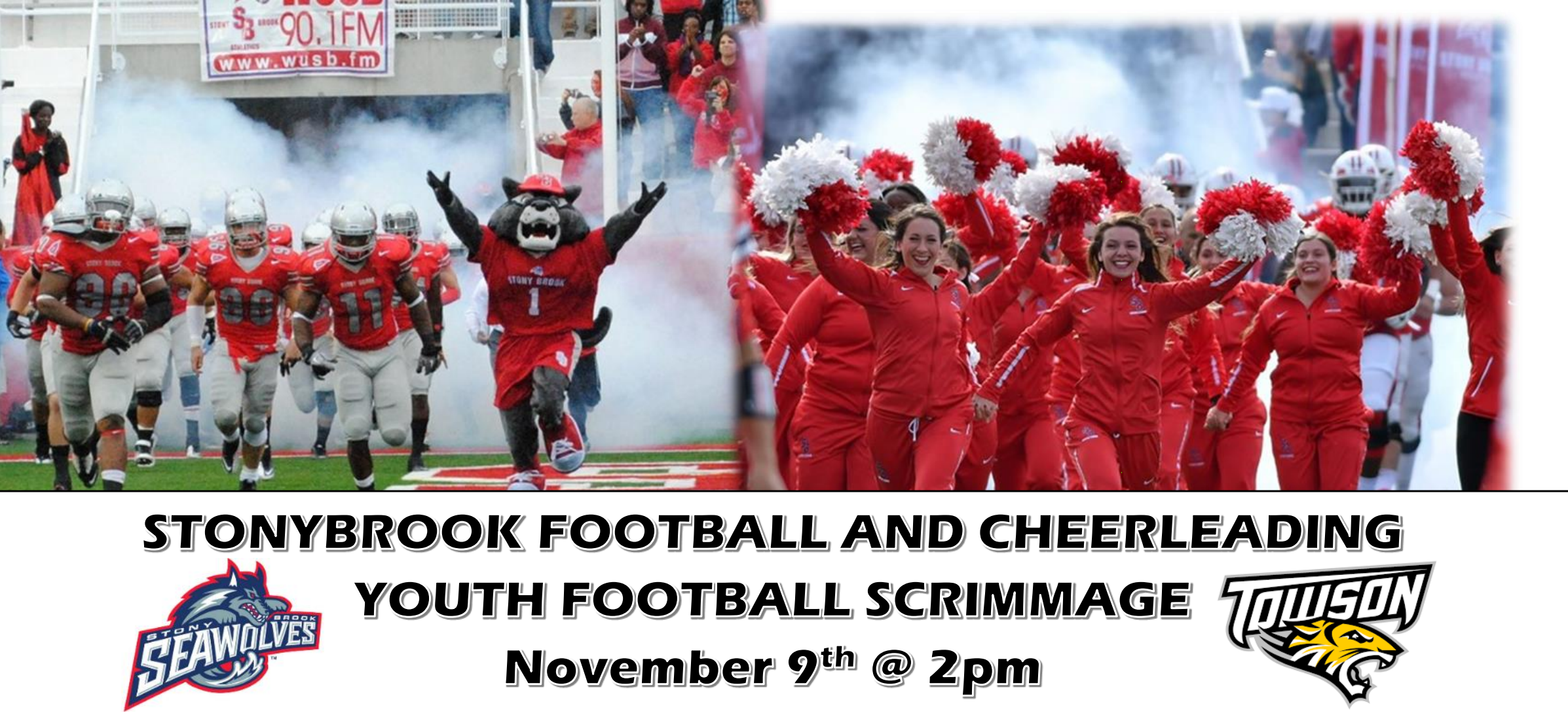 $10 TICKETS
ALL PLAYERS, COACHES, PARENTS, SIBLINGS & ATTENDEES FROM BOTH TEAMS MUST HAVE TICKETS.
FRIENDLY SCRIMMAGE
9U 2028 TEAMS
NORTHPORT PLAYERS AND CHEERLEADERS
AND LYNVETS PLAYERS & CHEERLEADERS
GAME DAY SCHEDULE:
12:00 – 12:30 Tailgate!
Approx. 12:30 – 12:45
Players meet coaches and SB Staff by Gate 6 to participate in the "90 Minute March" where the band, football players and cheerleaders parade through the tailgate section 90 minutes before kickoff
(hence "90 minute March")
12:45
Players get picked up back at Gate 2. Families can enjoy tailgating or go to seats beginning 1pm. You will be able to go in and out of the stadium from 1pm until kickoff. After the game starts, there is no reentry.
1:30
Players Return to gate 2 to meet our coaches and SB Staff to review game day protocol, complete waivers and equipment drop off. Parents will then return to their seats
1:45
Tunnel Lineup (tunnel experience is at approx. 1:55 – DON'T MISS IT) Following the tunnel, your child will be escorted by coaches and SB staff back to our seating section to enjoy the game.
10 Minutes before Halftime
Return to gate 2 to get equipment for scrimmage. After Scrimmage, equipment must be brought to your car.
ALL PLAYERS AND CHEERLEADERS MUST PRINT THE WAIVER BELOW, FILL IT OUT, AND BRING IT WITH THEM ON GAME DAY.